Narrative Article: Escaping the Creek Fire
What looked like an ordinary camping getaway weekend for Shama and A.J. Beltz turned into a nerve-wracking experience they will never forget. She and her husband, among other campers, waited for hours. Then everyone was given a startling instruction. "We are going to evacuate 100 people once the roads clear up," announced an official. "But if it's not safe, then helicopters are coming to get the rest of you guys out. Be ready, anytime, at any moment, be ready, because we don't know when it will happen."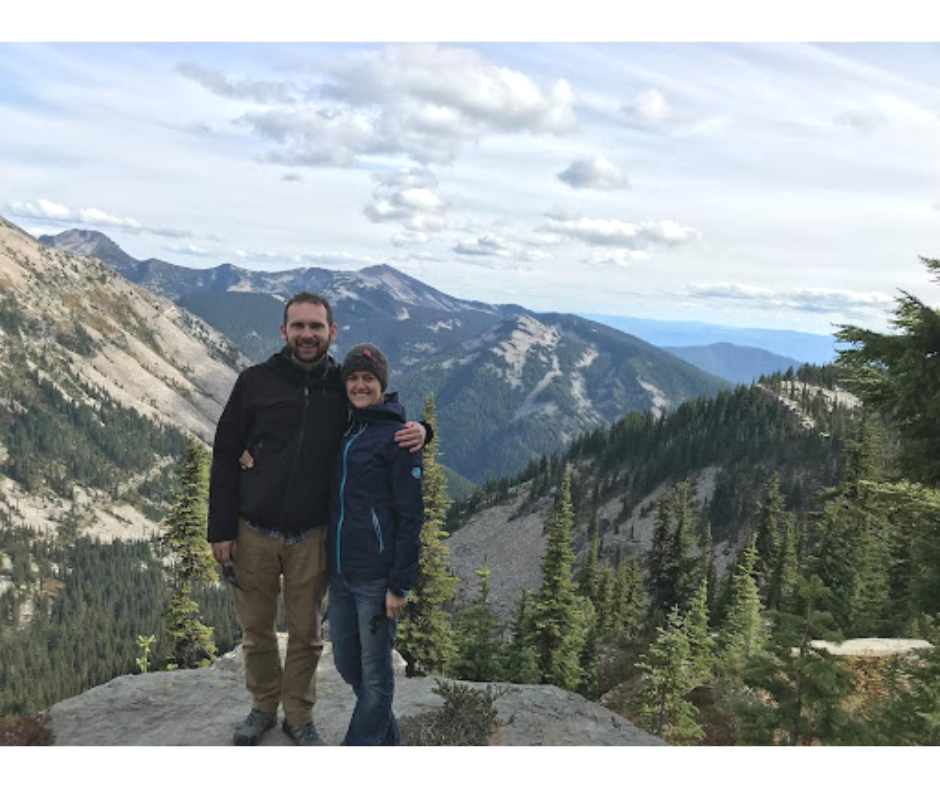 There were two things Shama and her husband, A.J loved: their church family and nature. So when their local church plans an annual backpacking trip, they knew they wanted to go.
There was no cloud in the sky on September 4th, Friday morning. Shama and A.J. along with their two mixed Sheltie dogs, Timber and Turbo, arrived at Florence lake. It was their second year attending the annual backpacking trip with members from the Auberry Seventh-day Adventist Church. It seems like an excellent opportunity for adults, children, teenagers, and even dogs to breathe fresh air and camp outdoors for the long weekend.
To arrive at their campground site, they had two options; either take a trail around the west side of Florence Lake, walk on a bridge across the South Fork of the San Joaquin River or ride a ferry that saves about 4 miles of hiking, which comes to about one-and-a-half hours. Shama's group decided to ride the ferry.
When they got to the campsite, they met locals around the area. "Some of our church members own a propane company," said Shama. "They sell propane to the locals who live out there and fill all their tanks for them. Then, they take it away out into the backwoods and live out there all summer. Thanks to this connection with them, our church rents the campground area."
The locals also owned an old military vehicle called a Unimog, a multi-purpose all-wheel drive medium truck that climbs on rocky terrain. "It's kind of a cheaters backpacking trip," recalls Shama. "Because we can throw all of our backpacking gear in there and they drive it to the campsite, so it's like going to a place where backpackers go, but not having to do the work."

On the Sabbath morning, a light orange tint covered the once-clear sky. Then, a local woman who rented the area to the campers came over and gave them a startling warning. "There's a 600-acre fire that started last night at Camp Sierra."
"I mean, California has wildfires, so it is not a big deal." Shama reasoned. Shama has lived in California for two years and was immune to the frequent warnings of wildfires in her state. The others seemed to have thought the same way. So, they went ahead with their planned activities like church service, hiking, and sightseeing.
On Sunday morning, in less than 24 hours, the wildfires burned 32,000 acres of land. Shama and a few others were on their way to the river when they heard the news. The couple and the other campers packed as quickly as possible and headed to Florence Lake. A frightening thought came to mind as they crossed the lake on the ferry.
Oh my goodness, 32,000 acres. Auberry, California was only 40 miles away, meaning their homes were also in jeopardy.
"We still have zero cell service," said Shama. "But at the little store on the other side of the lake, they have a landline." When they arrived at the shop, a clerk told them that she had been in touch with fire services. The clerk repeated a message for all backpackers: Do not leave, because it is not safe. There's only one road out of the park and it is engulfed in flames. So, you are safer here at the small shop than on HWY 168. "Although we could not see the fire, there was a lot of smoke, really bad smoke," said Shama. "We were trapped."
The officers and Park Rangers finally arrived at the parking lot where the stranded backpackers were. "The first sheriff just told us to evacuate," said A.J. "So, we were ready to dip out of this place." But places like Hunting Lake, California issue shelter-in-place warnings. Many power plants were down, which caused delays in communication and reception service. As the situation seems to worsen, the group formed a hand chain for a word of prayer. "The officers were still around the area," said Shama. "I asked them if they would like to join us for prayer." They agreed and removed their hats in reverence.
As the sun began to set, campers were setting up camp for the night, others were trying to get in contact with friends and family members. "The fire was heading towards their homes, especially the Shaver Lake area," said Shama. "One of the ladies of the group was talking to her husband, and he was inside his brother-in-law's house. Firefighters were already at the scene screaming, Go, go, you have to leave now! There's nothing we can do. Hearing the conversation made me feel helpless."
Later that evening, another park ranger came and told the group that a military helicopter will rescue them once the dark smoke clears from the air. "Everything is tentative right now," said the park ranger. In the meantime, he told the campers with a vehicle to it on higher ground. "I drove my Carolla Toyota into a dried lake bed," recalls A.J. "On the way, I was hoping my car would not be engulfed by flames."
The next morning on Monday, Shama, her husband, and others anxiously waited for any updates. "I remember then late that morning, a couple of shared cars pulled up," said Shama. Officials stepped out of the vehicles and said to pack your stuff, we are gonna drive out, like immediately.
"So like within 10 minutes, there was like 30 of us, plus probably like 15 to 20 other people that were all backpackers that had come out of the mountains later that night," said Shama. "Once we were ready to go, we sat in the cars waiting. And waiting."
Then officials arrived at the carpools and shared that it was no longer safe to head out to the same road they travel upon. So the officials were also stranded with them.
"Oh, are you kidding me?" sighed Shama.
The campers waited for another couple of hours. "We are going to evacuate 100 people once the roads clear up," announced an official. "But if it's not safe, then helicopters are gonna come and get the rest of you guys out. Be ready, anytime, at any moment, be ready, because we don't know when it will happen."
"About two-thirty in the morning, I'm sitting in the front seat of the car, trying to sleep and it's not comfortable," recalls Shama. "I couldn't go back to sleep. So, I just started praying. I looked up towards the sky and I could actually see stars, which was crazy because it had been so smoky throughout the day that it had made it really difficult for the helicopters to fly in.

God, like, if they should come now, please bring them. If they should come at whatever time, we don't care, just like bring them now, if it needs to happen."

And I said, God, like, if they should come now, please bring them. If they should come at whatever time, we don't care, just like bring them now, if it needs to happen." Shama finally closed her eyes and fell asleep.
Shortly after, around three-thirty in the morning, the sound of a Black Hawk helicopter awakened Shama and A.J. flying overhead. The first helicopter, the Big Chinook, took the first group who needed medical attention.
Around nine o'clock, the Chinook came for Shama and A.J.and forty more people. Before boarding the twin-engined, tandem-rotor, heavy-lift helicopter, a military official briefed the campers on the product of riding in the aircraft carrier. In a single-file line, the group hiked towards the helicopter. As they approached, the loud propellers of the helicopter frightened Timber and Turbo, so A.J. had to carry the dogs in his arms. "We crammed together with as many people as we could get in and finally took off," said Shama.
They arrived at a small airport called Penny Rose and were finally reunited with friends and family. "It definitely was a very bonding experience," said Shama. "All those people are close to my heart and seeing them again felt like a long needed reunion."

Written by Anaelys Trochez.

Escaping the Creek Fire was a long-form narrative project I wrote for my magazine & feature writing class during the fall semester.